23 octobre 2010
6
23
/

10
/

octobre
/

2010
15:43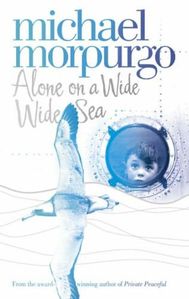 Arthur, a young boy, becomes an orphan during WWII. His sister is the only member of his family that he has left but they have been separated and he's sent to Australia with other orphans, "but it might as well have been the moon."
A new life begins for Arthur and an extraordinary journey around the world too. He makes a friend who is also an orphan, called Marty, who will always be his mate and together, they will escape from their host family. Then, once they find their freedom again, they will discover Australia and meet Aunty Meg, their "foster mother".
One day, they decide to work in a company which builds boats and it becomes Arthur's new hobby. But unfortunately, Marty dies and Arthur ends up in a hospital, where he meets Zita, a nurse. They fall in love, get married and have a daughter called Allie.
Arthur has only one object, the symbol of his childhood and his past: a key his sister Kitty gave him. He wants to build his own boat, which will take him back to England and his sister. Unfortunately, Arthur dies and Allie will then decide to undertake the journey her father wanted to do.
Another kind of journey begins here: she's more determined than ever to find his long-lost sister and to gather together their family.
Will she find the missing piece of her father's life puzzle and what the key is for?
Marguerite W.